FP Markets has been regulated since 2005 in the financial markets and is a trusted global CFD and Forex broker. Its vision was to create the ultimate forex trading destination where traders could access a full suite of trading products in the global markets. The convenience of being able to trade CFDs across forex, equities, indices, commodities, futures and cryptocurrencies all from a single account is a key reason why some traders choose FP Markets.
FP Markets believe that what sets it apart from its competitors is a clear understanding of what traders need. It has learnt that the combination of pricing, execution speed, cutting-edge platforms, product range, customer support and market analysis are the key ingredients that give clients the confidence to trade.
FP Markets offers over 10,000 trading instruments across Equity CFDs, Futures CFDs, Indices, Forex and Bitcoin, making it one of the largest offerings in the industry.
FP Markets pioneered the Direct Market Access (DMA) CFD model in Australia which promotes fair and transparent pricing and focuses on the best possible order execution for clients. It is still committed to providing DMA pricing for products where a centralised exchange is present. For products such as Forex in which that is not possible, it provides true ECN (Electronic Communication Network) pricing which it believes offers the best results for clients.
Spreads from 0.0
FP Markets receives price feeds from both major institutions as well as feeds from bespoke liquidity providers to ensure that clients have access to the very best pricing available. The company is constantly monitoring incoming price feeds and feeds from competitors to ensure the prices it offers are always competitive.
ECN Spreads
Its trade servers are hosted in NY4 data centres in New York which are connected via fibre optics to its ECN network and liquidity providers, ensuring lightning-fast execution. The advanced price aggregation means increased pricing transparency, lower or narrower price spreads, and the fastest possible trade execution. The company's heritage is to provide Direct Market Access (DMA) and ECN execution and it has won many awards specifically for this, in particular for having the fastest execution speed. Trades feed straight through to the best price available without interference from a "market maker."
Multiple funding methods and NO funding fees
Clients can fund via a choice of over 10 different funding methods which are outlined in the funding section of this document. Any bank fees or charges relating to a transfer are credited to clients in the form of a trading bonus, so the full value of any deposit can always be traded on. Note that FP Markets does not charge for deposits or withdrawals – although facilitating banks may.
Flexible leverage up to 500:1
Leverage up to 500:1 is offered, however, clients can choose lower levels of leverage and adjustments can easily be made via the client portal.
No requotes ever 
Security / Segregation of client funds
Client funds are held in a top-tier bank account and all retail client funds are kept separate from company funds. Therefore, in the unlikely event that there was an issue with the company, clients' funds would remain separate (and protected) so that funds could be returned to clients. To add further protection for clients, the company has a policy of maintaining twice the required regulatory capital.
FP Markets Forex Trading Accounts
From Beginner to Advanced there are accounts for all types of traders. Standard Accounts feature low deposit and zero-commission trading, while RAW features razor-sharp spreads and low commissions per lot. All FP Markets Forex accounts include flexible leverage and True ECN Pricing using an ultra-fast NY4 Equinix Servers in New York.
Raw accounts are for more active traders, who trade more frequently, including scalping, as spreads are lower and hence a small fee is added $3.50 per lot (7AUD per lot round turn). Remember if the client trades 0.1 lots it will be $0.35. Spreads from 0.1pips. Minimum deposit $1000.
Raw accounts offer tighter spreads on FX and Precious Metals pairs only. All other standard products are available at normal spreads (like Indices, Commodities and Cryptos). Raw spread products will display in the client MT4 terminal with the suffix ". r".
The Commission charge is based on the trading account base currency. Below is a breakdown of the standard commission charges.
FP Markets states that it offers only the best technology. The company has invested millions of dollars in infrastructure, platforms, client portals, analytics and reporting and uses Equinix NY4 Data Centres (for speed of execution) and advanced price aggregation technology. That is said to ensure the best available prices are offered so that clients can be confident that the FP Markets technology offering is the best in the market.
FP Markets has invested heavily in technology to ensure that all clients have access to the most up to date technology. Investment has been made across trading platforms, client portals, IB Portals and reporting and its technology offering now includes:
MT4 Platform
MT5 Platform
IRESS Platform
MAM/PAMM accounts
Client Portal
IB Portal
Affiliate Portal
Traders Edge
WebTrader
IPhone and android Trading access
Daily Reports – Global news conveniently delivered, every trading day. This in-depth report helps traders start their trading day on the front foot providing in-depth data on world markets, commodities and Forex.
Webinars – FP Markets runs a variety of webinars covering technical analysis, trading plans and trading systems suited to any level. Everything from platform demonstrations all the way through to technical analysis, trading plans and trading systems.
FP Markets does not charge for its educational resources it believes it is in its best interest for clients to trade successfully. The majority of the educational content is archived on the website.
Portals
Client Portal – The FP Markets client portal offers the latest state of the art technology in servicing client needs. It is a one-stop-shop for depositing funds and managing account information. It offers analytical tools to review trading history and educational content to provide an edge in today's cut-throat market.
IB Portal – The FP Markets interactive broker (IB) portal is a centralised hub that provides the IB with the tools to manage an account and improve the client base. Client details can be viewed through one login. It is also possible to run and review reports on cash activities and trading.
Affiliate Portal – FP Markets offers a state of the art marketing platform provided by market-leading provider CellXpert. This platform enables affiliate partners a complete solution to access marketing material, track clicks, leads, registrations and earnings. FP Markets affiliate portal offers affiliate partners transparency and the tools needed to manage their campaigns effectively and maximise conversions.
Tools
VPS Solutions –VPS (Virtual Private Server) hosting allows Forex traders to run automated algorithmic strategies, including EAs on a Virtual Machine. Using a VPS solution reduces concerns about a computer shutting down or broadband not being available at a particular time.
The FP Markets Edition VPS seamlessly connects traders to the Equinix NY4 grid using cutting-edge technology. Traders need to simply sign up to a VPS provider of their choice and trade a minimum of 10 standard lots on standard FX or 20 standard lots on RAW FX for the relevant month. They will then be reimbursed with a cash payment into their trading account. A receipt must be provided to claim a rebate.
MAMM/PAM Accounts -At the heart of FP Markets' forex offering is flexibility with both Multi-Account Manager (MAM) and Percent Allocation Management Model (PAMM) allocations available. It offers a true Electronic Communications Network (ECN) with deep liquidity and tight spreads that allows money managers to enjoy large volumes at the prices they ask for. Both the MAMs and PAMMs can, therefore, provide managers with the tighter control they need to maximize returns.
Trader Toolbox – Whether you are a novice or a pro trader, traders can now take advantage of a full range of tools to take their trading to the next level. They can evolve with a variety of tools such as an economic calendar, alarms, a trading terminal and much more. Traders need to simply open an account, fund AUD 1,000 or equivalent and receive the Traders' Toolbox software via email.
IRESS PLATFORM
Iress is an Australian public company and platform provider that is widely used by brokers and investors primarily enabling share trading. It offers DMA Equity CFD trading to the following exchanges, New York, Nasdaq, ASX, Hong Kong, Singapore, Malaysia, London and Frankfurt. It also offers FX trading and all leading commodities and DMA futures products as follows:
Viewpoint – Built on efficient HTML5 code, this new platform provides multi-product execution and access to level 2 exchange data as standard. The new fully customisable design has an intuitive interface coupled with advanced charting and analytical tools.
Trader – IRESS Trader has been the industry benchmark for DMA execution systems since its inception. It is a Java-based platform that dynamically streams data across multiple product types and exchanges. By combining access to the full market depth and an enhanced in-house charting system with live news flows, IRESS Trader provides everything a trader needs to maintain an edge in the market. It provides exceptionally quick trading facilities designed to support expert and intra-day traders.
Investor- Designed for investors, this web-based solution provides all the tools to manage trades daily. CFDs and forex can be accessed to introduce strategies like diversification and hedging. This platform features alerts, charting, multi-product portfolio management and a full range of order options and simple contingent orders. Simple access to live data is compatible across all browsers.
Mobile – For trading on-the-go, traders can simply download the IRESS app for iPhone or Android giving them the ability to manage their trading on a mobile or tablet, view the portfolio, access news, place orders and view charts.
MT4 PLATFORM
Windows – The FP Markets Metatrader 4 platform is designed to give traders an advantage in the dynamic world of forex trading. A true ECN trading environment with advanced charting, real-time quotes, detailed news and insights and a suite of automated trading options (Expert Advisors or "EAs"). Trading can start with leverage up to 500:1 and spreads from as low as 0.0 pips.
MAC – FP Markets' custom-built application for AppleMac provides traders with the advantages of MetaTrader 4 without needing to install additional operating systems. The FP Markets AppleMac MetaTrader4 application gives AppleMac users all the functionality that is normally only available to PC users by installing a simple application.
IOS – FP Markets offers access to use the MetaTrader4 iPhone or iPad app that can be used anywhere, anytime. Trading is easy with this simple to use technologically advanced platform. Metatrader 4 iPhone and iPad features include Real-time quotes 24/5 and a user-friendly interface featuring trade levels with volumes on a chart.
Android – The FP Markets Android apps bring all the features of the MetaTrader4 trading platform to the Android tablet or smartphone. Traders can take advantage of the ability to trade wherever they go with the full suite of MT4 mobile apps.
Web Trader – Trading is possible directly from a PC without having to download any software with the FP Markets MT4 Web trader. Traders can log in from the convenience of their browser and gain instant access to the $5.3 trillion dollar-a-day industry with almost all the benefits of the MetaTrader desktop platform.
MT5 PLATFORM
Windows – The FP Markets Metatrader 5 platform is designed to give traders an advantage in the dynamic world of forex trading. MT5 is the latest platform from Metaquotes which provides all the features of MT4 and more. This includes the availability of all EAs and signals trading and most importantly includes the capability to hedge positions.
Web trader – Traders can trade directly from their PC without having to download any software and can log-in from the convenience of their browser and gain instant access to the $5.3 trillion dollar-a-day industry with almost all benefits of the MetaTrader desktop platform.
IOS – Users can download and install one of the most technologically advanced platforms on iPhone or iPad. The MT5 native IOS application allows traders to access world markets from their mobile phone or tablet. The platform offers six different order types, the ability to see currency depth and 36 inbuilt indicators over nine time frames.
Android – The FP Markets MT5 for Android is a fully native application enabling traders to access their trading account from their Android phone or tablet. The platform offers six different order types, the ability to see currency depth and 36 inbuilt indicators over nine time frames.
FP Markets has a well-established reputation for achieving a high level of client satisfaction, and is one of the most awarded companies in the industry, having won awards from Investment Trends, Canstar Cannex, Smarty Investor, The Bull and Money Magazine for highest client satisfaction. External research by Investment Trends (which is the world's largest independent data collection company in the industry) shows that FP Markets:
Has the most satisfied clients in the industry
Is the best value for money
Has the fastest execution
Experiences the highest rate of referrals in the industry
24/5 multilingual support
Support is offered 24 hours, five days a week. It is offered via a chat function or phone.
FP Markets Forex Products
FP Markets offer a wide range of Currency Pairs, Metals & Commodities, Indices and Cryptocurrency.

Education
To further assist traders, educational materials, (e-books and video tutorials) webinars, one-on-one platform tutorials, economic calendars, and daily market reports are available to all clients.
E-books – FP Markets has a range of trading e-books to help expand traders' knowledge and get their trading on track. Written and designed for all levels of experience, these provide insights into strategies and tools to improve trading.
FP Markets MT4 Leverage Conditions Leverage on MT4 for FX pairs is dependent on the leverage of the account – not product dependent. A client's leverage is calculated by their equity balance in the following tiers: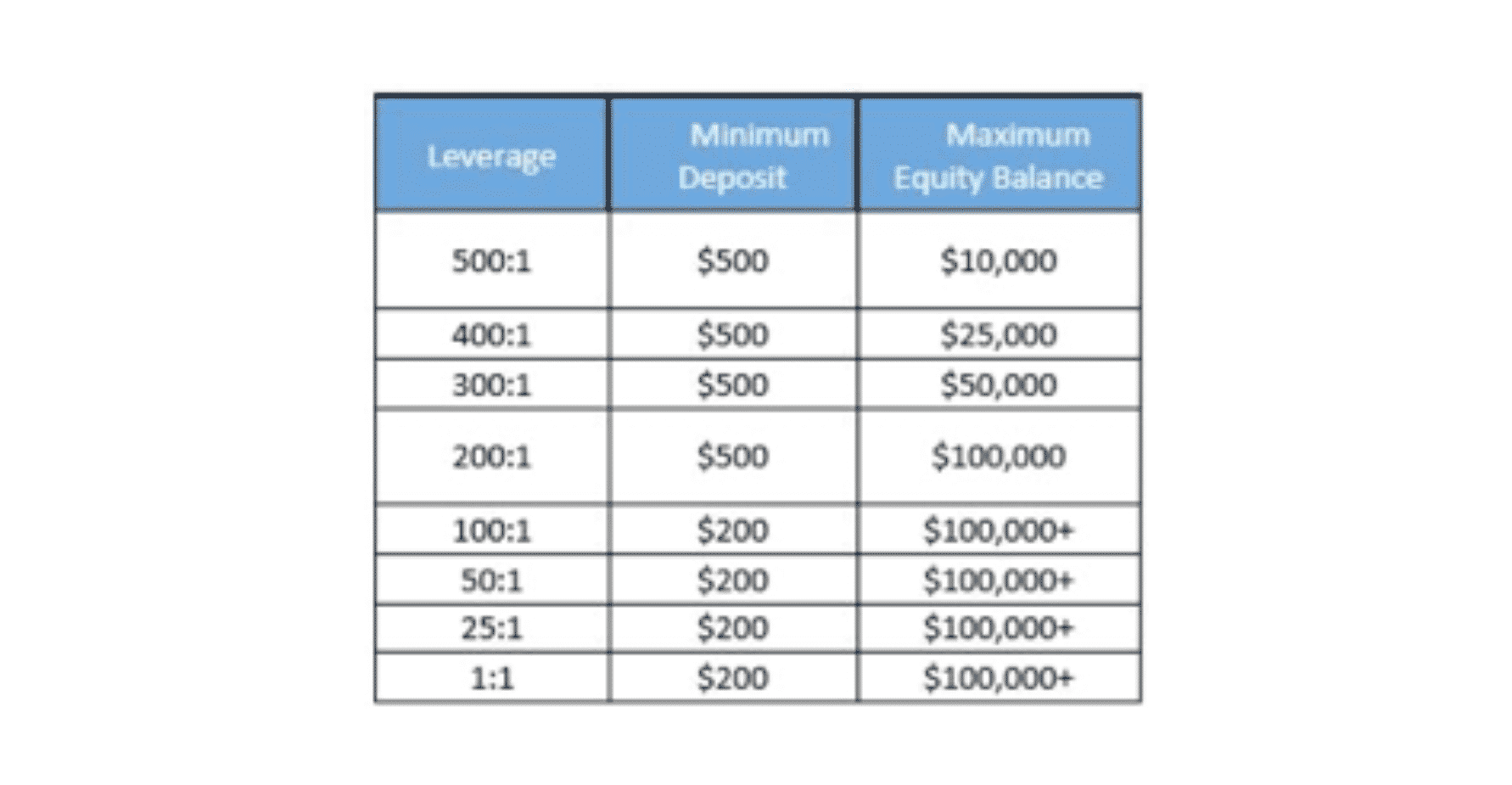 Derails of Mobile trading To Follow
Robo Trading
Derails of Robo trading To Follow
Crypto Currency
Derails of Crypto trading To Follow
Regulatory details
The Australian Securities and Investment Commission (ASIC) is one of the toughest regulators in the world. FP Markets has been regulated by ASIC since 2005.
Final Thoughts
Trading with FP Markets is a great idea if you're looking for an established, regulated service that gives you the chance to trade many instruments – and to avoid some of the pesky fees levied by other brokers. And FP Markets goes one step further by offering the upgraded Meta Trader 5, so the quality of the trading platforms which it does offer far outshines those of many other brokers. In sum, this is a broker to consider if you're in the market for trading services.
GO TO THE compare brokers